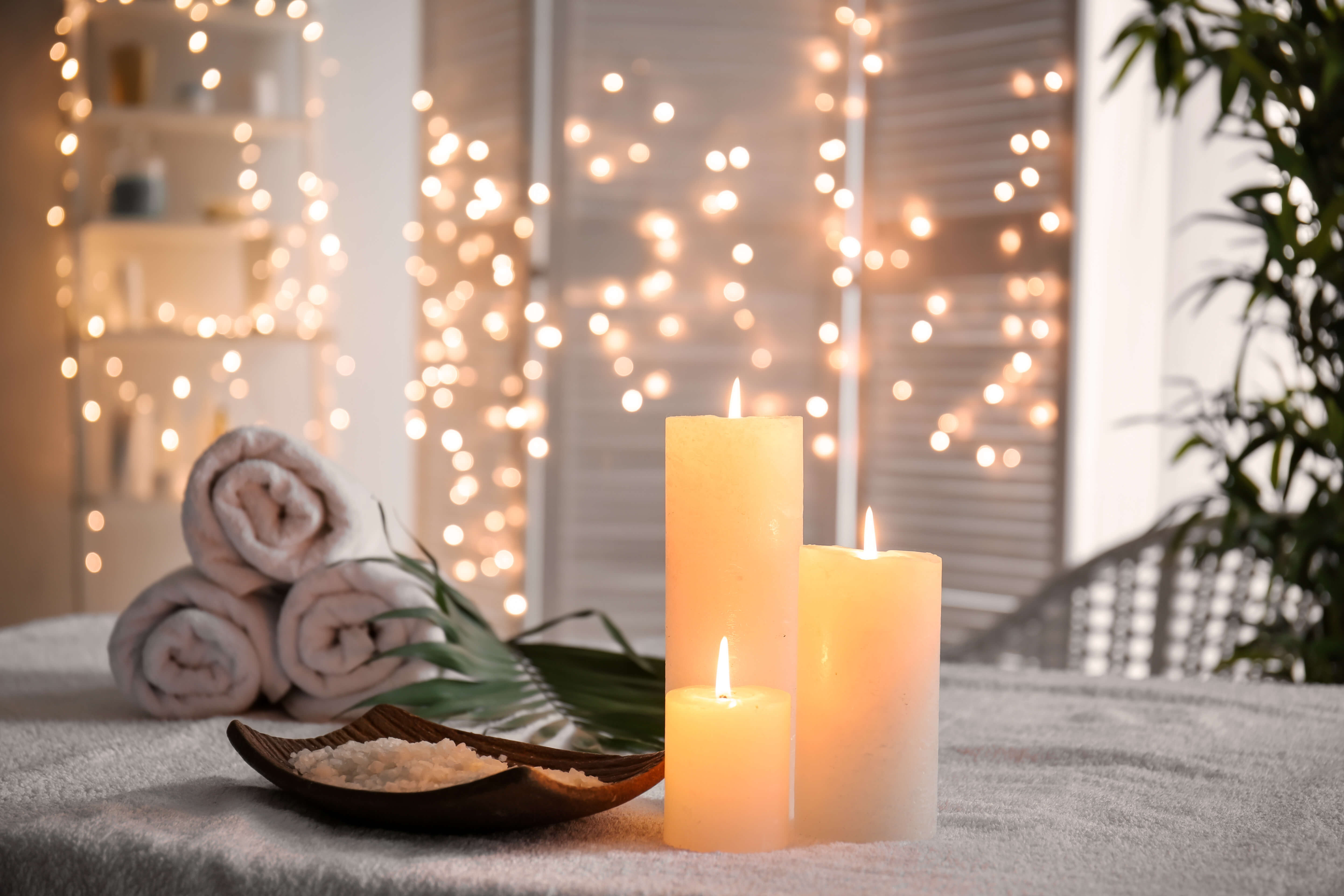 In a fast-paced world, we often forget to slow down and relax. The past few years have been extremely stressful and things are in a constant state of flux. This is why self-care has never been more important. We forget to focus on ourselves, as we often worry too much about things outside of our control. Stress and negativity can creep into our lives as we become encapsulated in these difficult times. By practicing self-care and showing both love and gratitude to ourselves, we can improve our mental, physical, and emotional wellbeing. From yoga to meditation to different forms of therapeutic activities, self-care takes shape in many forms that give you the chance to discover what self-care is to you. Here are the top places to get your self-care in Baltimore, all not too far from your home at The Fitzgerald:
Charm City Healing
Acupuncture and Herbal Medicine are two holistic services that are rapidly gaining popularity. Using traditional methods used throughout history, these all-natural methods can help you treat a range of conditions from anxiety to insomnia to back pain. Acupuncture utilizes extremely thin needles at various locations on your body to stimulate your qi, or your life force energy. Herbal medicines, which can be used in adjunction to acupuncture treatments, can be used to restore health using a variety of formulas designed for specific health concerns. Rooted in naturopathic medicine, Charm City Healing in Locust Point can help you reach your self-care goals by bringing you to maximum health, not only for your body, but for your mind and spirit!
The Well
Located in Federal Hill, The Well offers Acupuncture, as well as Massage Bodywork and Reiki. There are various services available specifically for Massage Bodywork, including Myofascial Release, intended to stretch and repair the connective tissue between your muscles for maximum use, or Cupping, which uses negative pressure to pull and expand on the body's soft tissues. With consultations offered, The Well can help you create the perfect treatment for you that will have you in tip-top shape in no time!
Art of Balance Wellness Spa
Self-care does not only entail physical well-being, but emotional as well. Art of Balance Wellness Spa, located in Federal Hill, offers different forms of wellness therapies including Halotherapy, which utilizes the inhalation of salt particles on top of a guided meditation. While this therapy can reduce inflammation, it can be extremely relaxing and reduce stress or anxiety. Other offerings at the spa include Fitness, Nutrition, or Weight Coaching, giving you the opportunity to evolve all aspects of your life this year.
PURE
PURE, located in Highlandtown, offers a multitude of options that address and treat health issues on an energetic level. One treatment that is rapidly growing in popularity is Reiki, which is a type of healing that utilizes the practitioner's ability to alter your body's energy, resulting in a reduction of symptoms such as chronic pain or stress. Another option offered uses Astrology to efficiently target and treat your concerns. Using your Natal Chart, which explains your individualized astrological placements, you can find help in gaining information about yourself in multiple aspects of your life including your personality, relationships, or what to expect in your life. Using new age techniques, you will leave PURE feeling rejuvenated and with a new sense of self.
Charm City Integrative Health
With the goals of helping those with chronic conditions, or any health concerns to improve their lives and well-being, Charm City Integrative Health in Canton has a long list of offerings that you can try. A popular option includes Red Light Therapy, which utilizes specific wavelengths of red light and near infrared light which alters the body on a biological level and can result in an improvement in skin tone and texture, reduces joint inflammation, and enhances cognitive function. Another opportunity that is commonly seen in the media includes Cryotherapy, which involves entering a Cryochamber that is chilled with liquid nitrogen to -265 degrees. Such intense cold exposure can trigger the body into positive benefits, including pain relief, improved mobility, and caloric burn. With even more to offer on their site, Charm City Integrative Health has more than enough options to help you find the perfect fit for your self-care routine.
The Loft
Saunas are already relaxing heat rooms, with proven health benefits, including improved blood circulation and a release of endorphins. The Loft's Highlandtown location steps the game up with their infrared sauna, which detoxifies seven times more than traditional saunas. Using three wavelengths of infrared lighting — near, mid, and far — to ensure that the heat is directed at your body, and not just the air around you. There's even an option to workout in the sauna, with cycling or yoga classes being offered through Peloton, giving you the option to stay fit while enjoying the extensive benefits of being in a sauna.
Woodberry Wellness
Emotional wellness is another important form of self-care. Woodberry Wellness in Woodberry offers mental health therapy, focused on learning and implementing healthy coping mechanisms to overcome obstacles in life. This is a fantastic way to improve your mental well-being, allowing you to transform your own thoughts and life as you grow throughout therapy. Other options include Reiki or Acupuncture, allowing you to also include important physical self-care, while still prioritizing your mental health. At Woodberry Wellness, your self-care needs will be met with ease.
Sister Song Healing
Sometimes guidance is needed more than anything else. Sister Song Healing, in Hamilton, offers Tarot and Oracle Readings that provide insight in your life or certain situations you feel you need guidance for. By connecting with the universe, tarot and oracle cards provide you with the opportunity for transformative healing and understanding to ease any anxiety or questions you may have in your life. Sister Song Healing also offers various Reiki sessions, including Distance Reiki if you are not located or near the area, as well as Pet Reiki for your non-human best friend! With a range of options, you will leave Sister Song Healing feeling more together and transformative than ever before.
Zen and the City
Unique events and class offerings, as well as Massage and Bodywork options, Zen and the City is the perfect retreat to treat yourself to! From Art Exhibits to Cocktail Mixology Classes, learning and experiencing new things will be a fresh form of self-care for you to try. With multiple massage therapies offered, with the option to add enhancements such as aromatherapy or hot stones, your experience is entirely customizable and able to be tailored to your needs and desires. Located in Mt. Vernon, Zen and the City gives you classic opportunities on top of the chance to meet, socialize, and learn new things that will perfectly meet your self-care needs.
Stay Well
Life gets hectic sometimes, and that's okay. What is important is that you remember to take care of yourself mentally, physically, and emotionally. Whether you decide to try Reiki or Light Therapy, spending that extra time on yourself makes all the difference in the world. As we enter the New Year, it is time to remember that you have to prioritize yourself. Treat yourself with love and kindness this year, and try out a new way to improve your wellbeing.