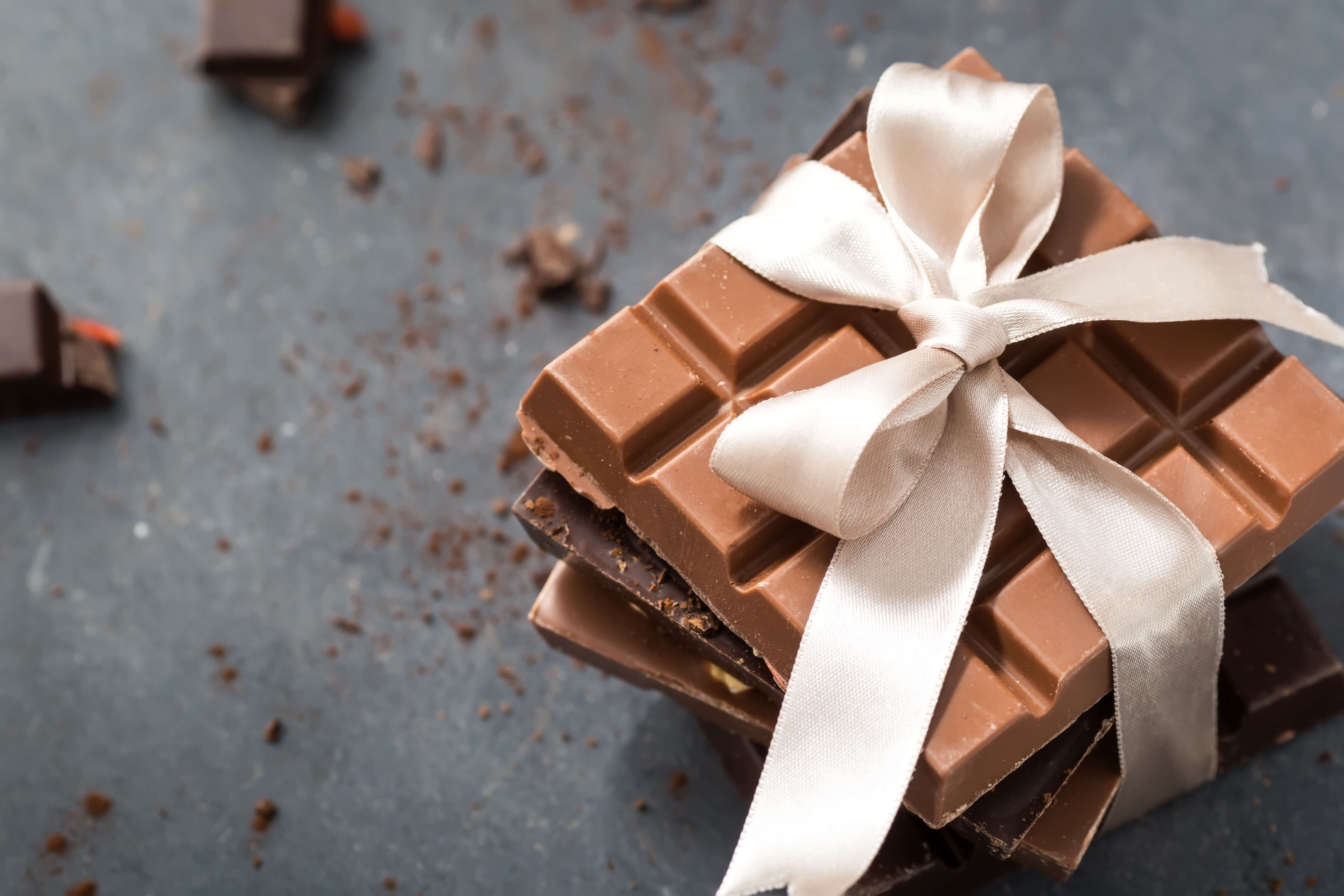 Shopping for the holidays can be one of the most stressful times of the year. Coming up with ideas that your friends and family will love is easier said than done. That's why we have accumulated a list of the best holiday gifts this season, all from local Baltimore retailers. From artsy decor, to fashionable jewelry, and everything in between, we have it covered. Make this holiday shopping season fun and easy by shopping small and supporting local Baltimore businesses.
For the Sweet Tooth
Gift some local Baltimore delicacies that will be sure to satiate the sweet tooth in your life.
Balti'Marons
For a taste of France right from your home in Baltimore, Balti'Marons comes to you at an array of Farmers Markets throughout the city, making it the perfect way to gift fresh baked macaroons. With over 175 different flavors, ranging from a classic Creme Brulee to a fun Irish Coffee, your taste buds will jump for joy! With the ability to preorder and customize your orders, crafting this gift for a special someone has never been easier.
Mouth Party Caramel
Located in Timonium, but sold at various retailers throughout the city, Mouth Party Caramel provides savoury caramels in several varieties, including an Original caramel treat and Chocolate Sea Salt. You can buy caramels in gift bags, or as a jarred sauce, to satisfy that caramel craving! Just make sure to get some treats for yourself!
The Apple Lady
Everyone loves caramel apples as the leaves turn as crisp as the apple itself, but The Apple Lady goes above and beyond to create a new fruity treat for you and yours! From the Dark Chocolate Toffee Apple to the Holiday-themed treats featuring the flavors of white chocolate, peppermint, or even chocolate ganache, apples have never tasted sweeter. Order online, with the ability to ship to anywhere on the East Coast, or pick up the apples fresh, curbside! For a gift that fits your schedule, The Apple Lady promises to satisfy that sweet tooth.
Charm City Chocolate
The multitude of seasonal chocolate creations will make you feel like a kid in the candy store with all of these neat finds. With classics like Chocolate Santas and larger themed sets, like Santa's Midnight Snacks Gift Selections, ordering big or small is made simple! Located in Hampden, stop by to handpick you or your special someone's favorite chocolate treat, or conveniently order online!
For the Creative
These unique gifts are sure to be appreciated by the creative person in your life.
Annie Howe Papercuts
For a unique and stunningly intricate gift, Annie Howe Papercuts offers specially designed prints, ornaments, and more that bring Baltimore and the holiday season to life in a niche way. With various designs available, you can find the perfect gift, big or small, to give to someone to brighten their day or decorate their house with. Buying special and memorable gifts for someone is made easily available with their online ordering and free shipping over $150!
Row House 14
Cute designs on everyday stationery products are the best way to know that your gift will be used daily! From stickers to pencils and notepads, these fun designs will be a hit gift for this year. You can also order a stunning greeting card to complete your gift that your friends and family will love.
Tiny Dog Press
For specially designed cards, posters, or coasters with beloved locations in Baltimore, among other favorite cities in America, each item brings the feeling of the city into your home. With free shipping offered this holiday season, ordering online is an easy way to purchase your gifts, or you can pick up your favorite designs at local stores around Baltimore. No matter how or what you choose to buy, you can happily know you are supporting a local business in the process.
Curiosity
For a place full of intriguing objects that you will not be able to find anywhere else, Curiosity ensures their lively and intricate knick knacks and decor will make a house a home. Located in Harbor East, your shopping experience will be full of unique finds that you can ensure everyone will love.
For the Green Thumb
Know someone with a green thumb? These gifts are sure to spark joy.
Good Neighbor Shop
If you know someone who is a plant lover, giving their precious plant babies a new and innovative home is the perfect option! With pots of various shapes and sizes, you can choose a pot to satisfy your person's aesthetic and plant needs. Located in Hampden, visit the shop to discover the gift that your nature-loving friends will fall head over heels for.
B-Willow
The gift of a precious, living plant can be one of the best gifts for the holidays. B-Willow offers fun, seasonal-themed plants and decor that are guaranteed to be a hit. With its boho and minimalist designs, ranging from the potted plants themselves to nature-based products, like tea or chapstick, B-Willow offers cute gifts that will fit into any plant lovers home.
For the Foodie
Is their Instagram mostly food pictures? They'll be sure to love any of these gifts.
Schola
For the chef who is always learning, Schola offers courses about various cooking techniques ranging from Regional Cuisines to Winemaker Cooking Classes. Taught by experienced chefs, this hands-on learning experience will be one that won't be forgotten and can be later used in their own cooking creations!
Bon Apple Cheese
For the cheese connoisseur, Bon Apple Cheese offers classy charcuterie boards that they will fall in love with. From individual orders of all sizes to the ability to subscribe to multiple orders, your gift can be perfectly suited to your friends and families' needs. With the Ultimate Holiday Gift Package or The Modern Family, arranged with multiple meats, cheeses, and fruits, their taste buds will be dancing all night long.
The Seasoned Olive
A monthly subscription box is the perfect gift that keeps on giving! You can choose between gifting the box for one month, three months, six months, or yearly. Filled with versatile chef favorites, such as olive oil and cork openers, you can guarantee this gift will be used regularly in the kitchen. Order online for your gift to be shipped directly, or to be picked up locally, as well as the subscription plan, for an easy and fun gift that any food lover will appreciate!
For the Wine Aficionado
Who doesn't love a good glass of red in the winter?
Angels Ate Lemons
A monthly subscription of natural wine is a savory gift for your classy, wine-loving friends. Each subscription includes a pamphlet containing stories and other technical information about the wine purchased, perfect for those who want to know more about their vino. With combinations of red and another flavor of choice, or a package of four different types of wine, you can choose how adventurous your gift is!
Bin 604
12 bottles of wine for the amazing price of $99 is the perfect gift to last for more than one use. Bin 604's Case of the Month curates the best wine from all over the world and brings it directly to your house! With wines of every color and region, wine tasting has never been more exciting and tasty.
Wine Collective
For high-quality and innovative wine, the Wine Collective offers the best of its class from a multitude of options, including Viognier and Petinay. Gifts can be delivered for free to the Maryland and DC area, or if your purchase is over $75. You can also purchase a gift card, allowing the giftee to visit the Wine Collective in-person for an evening of good wine and locally produced food.
For the Beer Lover
Don't miss these Baltimore brewery staples for the beer lover in your life.
Union Brewery
Located near Medfield, Union Brewery offers a vast selection of beer-inspired products, including apparel and beer glasses. With the option to Grab a 6 Pack, your beer-loving friends will be entirely gracious for your tasty and satisfying fresh gift. You can also purchase a gift card for the Tap Room and Brewery, where they can taste their mouth-watering crafts and brews.
Monument City Brewing
Monument City Brewing in Highlandtown offers a variety of classic and specialty craft beers, as well as accessories including apparel and beer mugs. The company's option of a Grab a 6 Pack is the perfect gift, with options including the American Brown Ale or the Folk Fest 6 Pack, which consists of a Classic German-style Marzen lager bier. Whether you want to give your friend a new and unique drink to try, or you want to get them their favorite, Monument City Brewing has the perfect options for you.
Nepenthe Brewing Co.
Located in Hampden, Nepenthe Brewing Co. is the go-to spot for invigorating beer of all kinds. From iconic drinks like Space Jellyfish, an India Pale Ale, or Glamour, a Dry-Hopped Pilsner, you may just discover a new favorite for you and your pals to try. With their Grab a 4 Pack deal, you can gift these flavorful beers fit for a king.
For the Fashion Forward
For the stylish man or woman in your life, check out these local Baltimore retailers:
Tigerlilly
For the boho friend who loves plants and all things outdoors, TigerLilly offers Nature Jewelry. Complete with designs from nature's living life, including a stunning Cicada Wing necklace or Leaf Imprinted rings, you are sure to find something that your friend will never want to take off. Located in the Bromo Arts District, Tigerlilly allows you to browse their shop or order online at your own convenience.
Sassanova
Sassanova in Harbor East is your best friend for finding the latest fashion statements. With apparel of every type, including accessories like jewelry and handbags, you can give the gift of an iconic Winter outfit for the fashionista in your life! If you are not sure about sizes or styles, feel free to check out their home decor section, abundant with guaranteed to be liked options, like throw blankets and heavenly smelling diffusers.
Brightside
With its cozy aesthetic, Brightside is guaranteed to make your friends and family smile. From fuzzy socks to heart-warming candles, to funny t-shirts, you cannot find a more comfortable and sure to be liked gift. With locations throughout Baltimore, Brightside can help you knock out multiple gifts in one enjoyable shopping experience.
South Moon Under
For the guy or girl in your life, give the gift of trendy apparel from the well-known local retailer, South Moon Under. With various locations in Maryland, and one right in Harbor East, South Moon Under has all of the latest outfits and fun accessories you could ever dream of.
Time for Celebration
Now that you have all your gifts in check, you can spend time with your loved ones this holiday season. With gifts from local retailers they are sure to enjoy, the holidays will be one of the most exciting times of the year! From the Fitzgerald family to yours, we wish you a very happy holiday season.