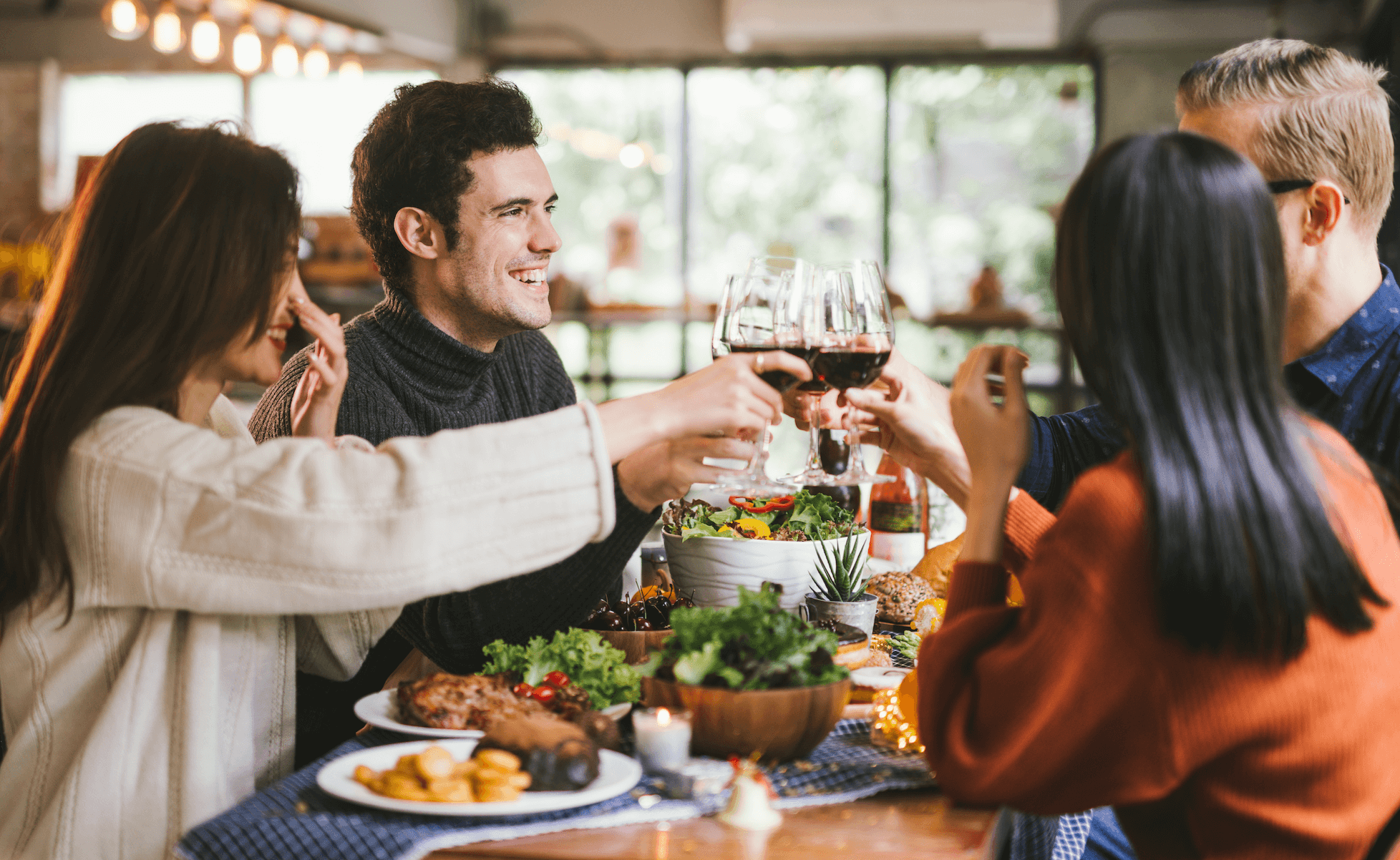 Worried about all of the meal preparation that comes along with Thanksgiving? Or, do you simply not feel like cooking this year? If so, there are several dine-in options in the city where you can celebrate Thanksgiving in style.
Charleston
This year, Charleston is serving a 3-course gourmet Thanksgiving feast, from 1:00 p.m. until 7:00 p.m. For $93/person, you can enjoy warm first-course appetizers, soups, and salads. Afterward, the second course consists of delicious meat or pasta entrées. The third course includes pecan tarts, dark chocolate cake, pumpkin torte, or apple tarts. If interested, be sure to make a reservation soon, as spots are booking up quickly.
Four Seasons Hotel Baltimore
Feast your eyes on this; the Four Seasons Baltimore Hotel is hosting an outstanding Thanksgiving brunch in their ballroom. The atmosphere and views are one-of-a-kind, so enjoy this extraordinary experience from 11:00 a.m. until 3:00 p.m. on Thanksgiving day.
This year, the Four Seasons is curating a gourmet menu consisting of omelets, salads, soups, sides, pastries, and carving stations with turkey and/or ham. Those interested can make reservations here.
Mama's On the Half Shell
Mama's On the Half Shell will be open from 12:00 p.m. until 8:00 p.m. This year, they will be serving a Thanksgiving menu. Guests are also welcome to enjoy their limited a la carte menu and their full raw bar.
Talk Turkey to Me…From Home
Do you want to host Thanksgiving or Friendsgiving at your home at the Fitzgerald this year, but don't want to cook? There are several takeout options available:
Blue Hill Tavern
Canton's Blue Hill Tavern is serving premade Thanksgiving meal kits, as they will be enjoying their own Thanksgiving holiday with family and friends. All meal kits are available for pick-up on Wednesday, November 23rd. Click to view the meal kit here and see what items will be included.
Gertrude's
It's almost turkey time at Gertrude's. This year, Homewood's Gertrude's is curating Thanksgiving dinners for four. These meals are available for curbside pick-up on Wednesday, November 23rd, and Thursday, November 24th. Guests can choose their main entrée of turkey, ham, or salmon. You may also choose your starter and your dessert.
Richardson's Farms
Richardson Farms in White Marsh is serving "Heat & Serve Thanksgiving Dinners." Dinners may be selected online, with turkey breast or glazed ham options. All meals come with three 2-lb sides, dinner rolls, cornbread, and pie. Dinners must be picked up on Tuesday, November 22nd, or Wednesday, November 23rd.
818 Market
Cantonsville's 818 Market is talking turkey. That's right, 818 is creating delicious Thanksgiving meals for your table. Choose from various turkey, sides, pie, cheese, wine, and beer options. There's certainly something for everyone. If interested, view their Thanksgiving spread here.
Atwater's
This year Atwater's is offering full turkey dinners, as well as turkey dinners for two. Both dinner options come with delectable sides and pies and will be available for pick-up.
Duck Duck Goose
For Thanksgiving, Duck Duck Goose is serving a honey-roasted turkey or prime rib roast. All orders come with three sides of your choice.
Happy Thanksgiving
We hope everyone at the Fitzgerald has a very happy Thanksgiving! If you do decide to host Turkey Day in your apartment home here at the Fitz, be sure to tag us in your photos, @LiveFitzgerald.