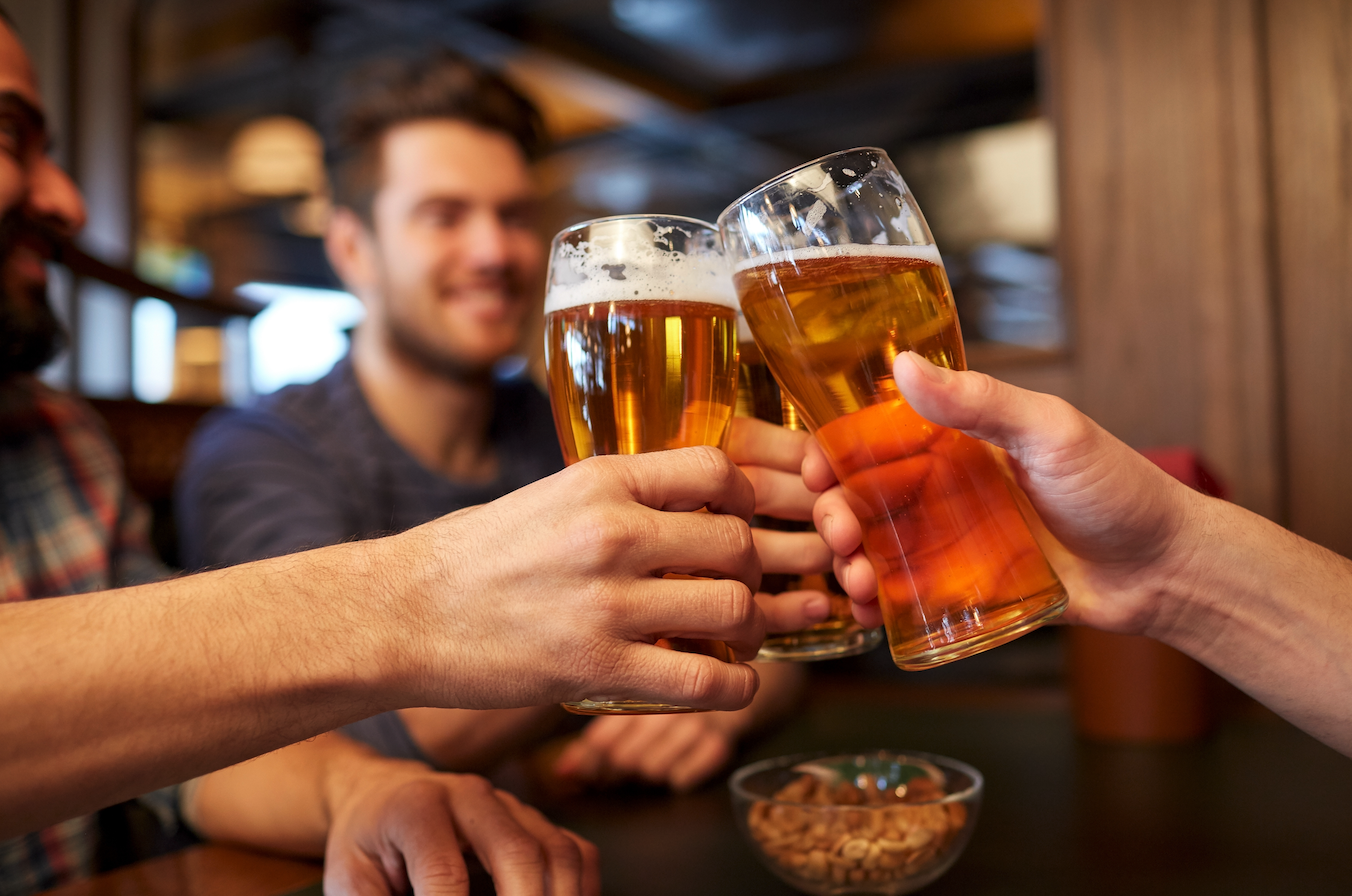 It's time to clink your glasses together for National Drink Beer Day! On Tuesday, September 28th, lovers of beer unite by celebrating the day and drinking their favorite beers. Whether you're an IPA or a stout fan, the choice is yours as you celebrate with friends or family with a hearty toast and cheer!
Brass Tap
What can be more convenient than a well-established and loved bar right outside your doorstep? Only a few feet from your home at The Fitzgerald sits The Brass Tap, the "Ultimate Beer Bar." Perhaps you seek a worldly taste of beer from Belgium, or you want a traditional pale ale; no matter what you pick, Brass Tap has 150 beers on tap, right at the foot of your door!
Monument City Brewing
Founded by brothers, Monument City Brewing in Highlandtown is a family-owned brewery offering fresh brews from their taproom, as well as to-go beer at their hydration station. With seasonal drinks, such as their American Brown Ale and Folk Fest Mӓrzen Lager, you'll discover new favorites and never run out of new beers to try! And the best part? They are dog-friendly, so you and your pup can enjoy a fun day together!
Mobtown Brewing
Made by locals with the goals of incorporating the profound history and culture of Baltimore into their various brews, Mobtown Brewing in Brewer's Hill is a must go-to brewery. From beer inspired by Frank Zappa or Old Eastern, you will get a taste of Baltimore with every sip. And if you have kids, there's no need for a babysitter! As a kid and pet-friendly establishment, you and your entire family can enjoy a night out together to celebrate!
Union Craft Brewing
If you are searching for a place that brings old and new ideas together in their drinks, look no further than Union Craft Brewing, located in Hampden. With eclectic and vibrant decorations and designs, the brewery exceedingly matches that energy in their brews. Rye-Baby, inspired by the 1990 film Cry-Baby starring Johnny Depp, incorporates a spicy malt and is hopped with Chinook and Simcoe to create a flavorful experience that lives up to the name and inspiration. The Southside Sour is another popular beer option that is actually inspired by a cocktail. With a fun atmosphere and fun drinks, you will find yourself following suit and have a fun time drinking beer at Union Craft Brewing!
Diamondback Beer
Looking to try experimental beers? Diamondback Beer in Locust Point, takes on different and new styles of creating beer that offers you a taste you cannot get elsewhere! Even better, pizzas can be ordered during weekdays to perfectly pair with whichever beer you decide to buy. With the ability to sit and drink in the tap room or do an online pick-up order, the flexibility of Diamondback Beer is perfect for anyone's busy schedule.
Guilford Hall Brewery
Influenced heavily by German and other European immigrants who founded the first breweries in Baltimore, Guilford Hall Brewery, located in Station North, offers you the taste of Europe at your front door. From Irish Ales to German Lagers, you can pair your drink of choice with a classic European dish like traditional Fish and Chips or the well-loved and classic Shepherd's Pie. At Guilford Hall Brewery, you can travel the world without ever leaving your own city!
Full Tilt
More of a wine or whiskey lover? Look no further than Full Tilt, located in the Homeland area. Be sure to try some fun candy concoctions from Dan's Jams selections. From choices like Sour Skeetles, an ale brewed with sour flavored candy, or Life's a Peach… Ring, a sour ale brewed with peach ring candies, you'll discover new and exciting flavors that may remind you of your favorite childhood candies!
Ministry of Brewing
What is a cooler atmosphere than a brewery located inside a church? Located in what used to be St. Michael's Church in the Butcher's Hill community, Ministry of Brewing focuses on three values to accomplish their goals: education, community, and philanthropy. Ministry of Brewing works with schools and the community to improve and offer opportunities to students in Baltimore public schools, offering fundraising events and courses to these students. Nonetheless, with their creative selection and carefully named beers, such as Esmeralda, inspired by "The Hunchback of Notre Dame," it would be impossible to find a beer you don't like!
Checkerspot Brewing Co.
Founded in Southern Baltimore and owned by self-starting couple Judy and Rob Neff, Checkerspot Brewing really brings people together with their love for beer. If you are a tea fanatic, perhaps you want to try Sip Happens, brewed with Earl Grey tea and lemon? Or if you are a German beer type of person, try Under the Over, a traditional German-style Kolsch. The options are also available for those with gluten sensitivity, as all beers at Checkerspot have gluten levels below detectable amounts, giving those with sensitivities a free reign on their choices for the evening!
Cheers to National Beer Day
Baltimore's breweries and bars are abundant and well-loved, so wherever you decide to celebrate National Drink Beer Day, raise your glass to the beer lovers all over the city! And if you do manage to decide on the perfect spot out of our list, take a photo and tag @LiveFitzgerald on Instagram to share the love!