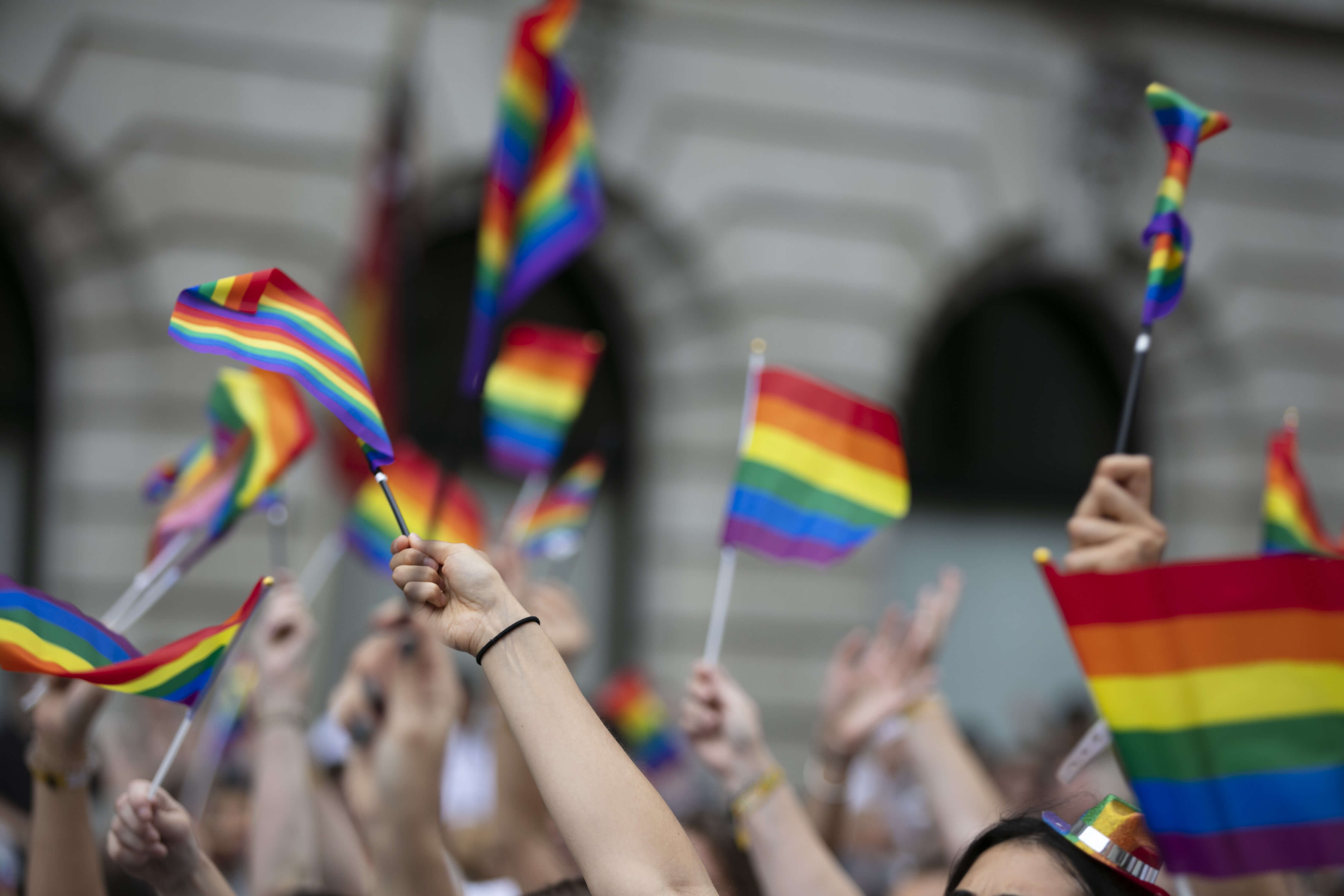 June is Pride Month and the time for you to show some extra love and support for the LGBTQ+ community! The celebration of pride month began with the Stonewall Inn raid and riots in New York City on June 28, 1969. After the nightclub was raided, protests in retaliation paved the way for LGBTQ+ activism, and the Stonewall Inn is now a national monument. The famous rainbow pride flag was first designed in 1978, and later redesigned in 2017. In recent years, bisexual, lesbian, and transgender pride flags have also been designed.
There are plenty of ways to get involved in Pride Month, all of which are simple but effective in supporting the LGBTQ+ community. One of the best ways to show your support this month is buying from LGBTQ+-owned businesses and corporations, such as Adidas and Apple that give back to nonprofits. Another great way to get involved is by learning about common definitions and slang terms used by the community and becoming familiar with these terms. If you are looking to take a trip, there are also many notable sites in LGBTQ+ history such as the Stonewall Inn and Chicago's Henry Gerber House that you can visit this summer!
Baltimore Pride
Baltimore Pride is one of the oldest pride celebrations in the country and has been held for over 40 years! This year, Baltimore Pride will be hosting events from June 12 until June 20, with the main pride celebration being pride weekend, June 18-20.
The week will be kicked off with Drag Brunch at the Manor on June 12th from 11am-3pm, and conclude with the Baltimore Pride Tea Dance on the 20th, with a mix of in-person and virtual events every day in between! Be sure to check out the full Baltimore 2021 Pride schedule here. If you cannot attend any events, you can also support Baltimore Pride by donating to the organization.
Celebrate Pride at The Fitzgerald
In addition to the Baltimore Pride events, The Fitzgerald will be hosting Pride Happy Hour on June 17th in the Zelda Lounge. Happy hour will take place from 4-6pm, and light refreshments will be provided.