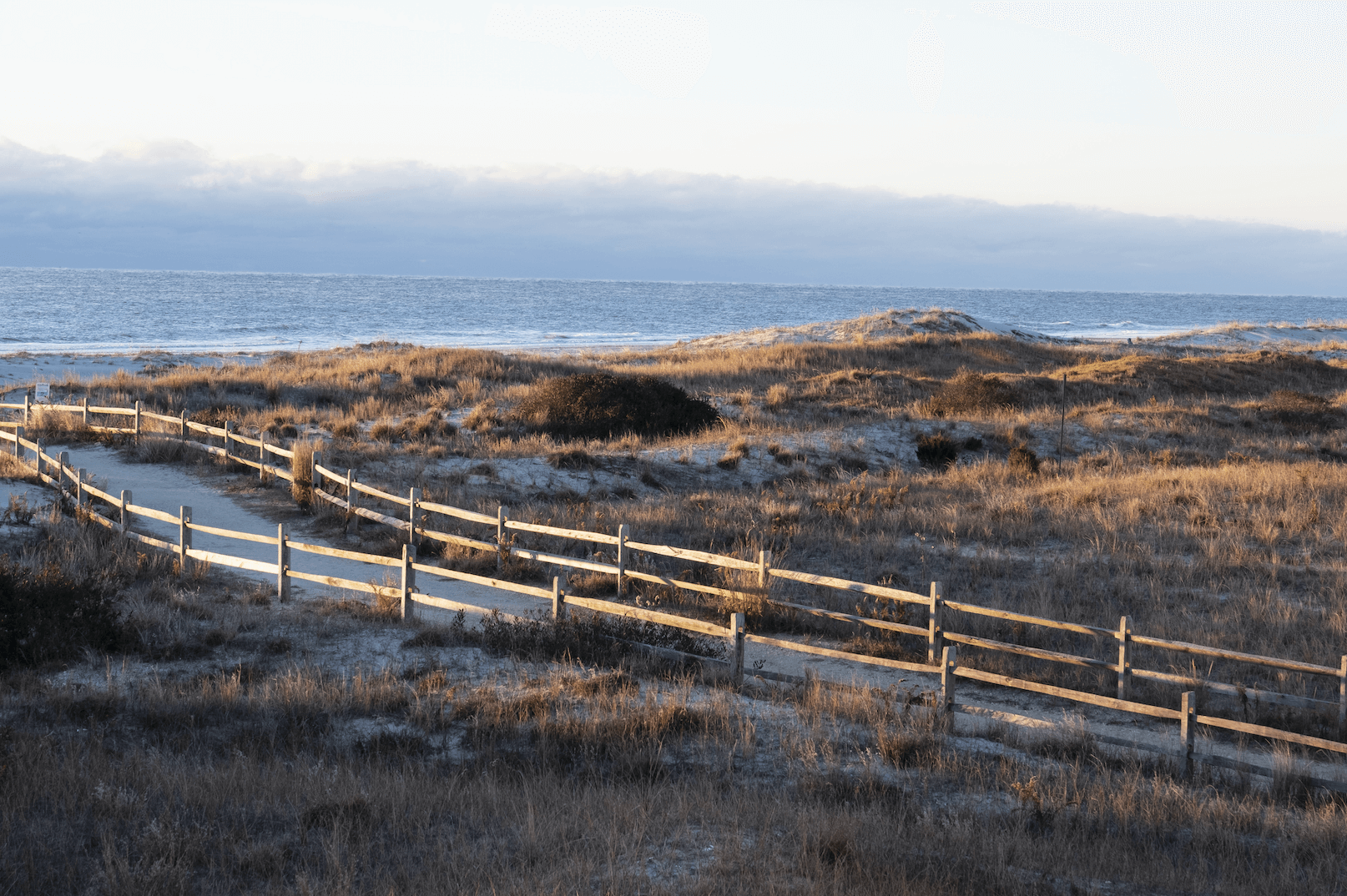 The weekend that marks the unofficial start of summer is coming up — Memorial Day Weekend! Memorial Day is always the last Monday in May, which falls on May 31 this year. It's an important day to honor those who have died serving in the United States military and has been an annual tradition since shortly after the Civil War.
Since most people have a three-day weekend for Memorial Day Weekend, it is the perfect time to take a trip, while honoring our fallen heroes. There are several travel destinations not too far from your home at the Fitzgerald that cannot wait to welcome you this upcoming Memorial Day Weekend!
Rehoboth is two and a half hours away in Delaware and is a great place to go to spend Memorial Day Weekend at the beach! Rehoboth Beach has a lovely boardwalk and plenty of delicious food to enjoy and is home to two state parks, Cape Henlopen and Delaware Seashore State Park.
Another wonderful spot for a weekend trip is Charlottesville, VA, which is only a little under three hours away. Charlottesville is home to The Looking Glass at IX Art Park, Virginia's first immersive art museum, and there are many nearby parks and trails for activities such as hiking and canoeing! Monticello, the home of Thomas Jefferson, is also located in Charlottesville and has plenty to offer, including house and garden tours.
Ocean City, MD, aka OCMD, is only two and a half hours away and one of the best beach towns in the area. The boardwalk has been named one of the best in the country and has three miles of food, amusement park rides, and arcade activities that are not just fun for kids! Ocean City offers plenty of outdoor fun including golfing, fishing, and water activities such as jet skiing, kayaking, paddleboarding, and boat tours.
Take a trip down the Jersey Shore and visit America's Original Seaside Resort at Cape May, about three hours away. Cape May is a beautiful beach town with incredible sights, such as Pier 47 Marina, and plenty of fun activities, including the Salt Marsh Safari on the Skimmer, a boat tour where you can learn about all kinds of native wildlife!
Virginia Beach is four hours away and is one of the top summer vacation destinations in the area! The boardwalk features many attractions, including the King Neptune Statue and the Surf and Rescue Museum. Outside of the boardwalk and beach, there is plenty to do and see, including the Cape Henry Lighthouse, Virginia Beach Aquarium, and the beautiful Rudee Inlet.
Chincoteague and Assateague Islands (VA/MD)
The beaches at Chincoteague and Assateague are islands adjacent to each other, making it easy to explore them both in one trip. Chincoteague has incredible nature and wildlife, as well as plenty of restaurants and shopping, and Assateague is known for their wild ponies, a can't miss sight! If you do not want to stay in a hotel, the islands are also known as a big camping spot.
For those who love the outdoors, the Shenandoah Valley is the perfect destination for your long weekend! Split between Pennsylvania and West Virginia, Shenandoah is about two hours away and has a ton of outdoor activities to enjoy, such as hiking and horseback riding. There are also plenty of places to enjoy a drink, including the Shenandoah Spirits Trail, Crosskeys Vineyard, and Copper Fox Distillery, as well as the Museum of the Shenandoah Valley art exhibits.
America's First Spa town was Berkeley Springs, WV, which is only about two hours away and has plenty to do! Berkeley Springs is home to the MAC Ice House, an award-winning art center, and has a vibrant Downtown with lots of shopping and restaurants.
Happy Memorial Day Weekend
If you are planning on staying home for the long weekend, there is still plenty to do right here at the Fitzgerald! The outdoor pool will be open for the season, so grab a lounge chair and make yourself feel like you're on vacation! You can also take advantage of the outdoor grilling stations to barbecue, a big Memorial Day tradition. If you do decide to have a staycation at the Fitzgerald, be sure to tag us in your photos, @LiveFitzgerald.