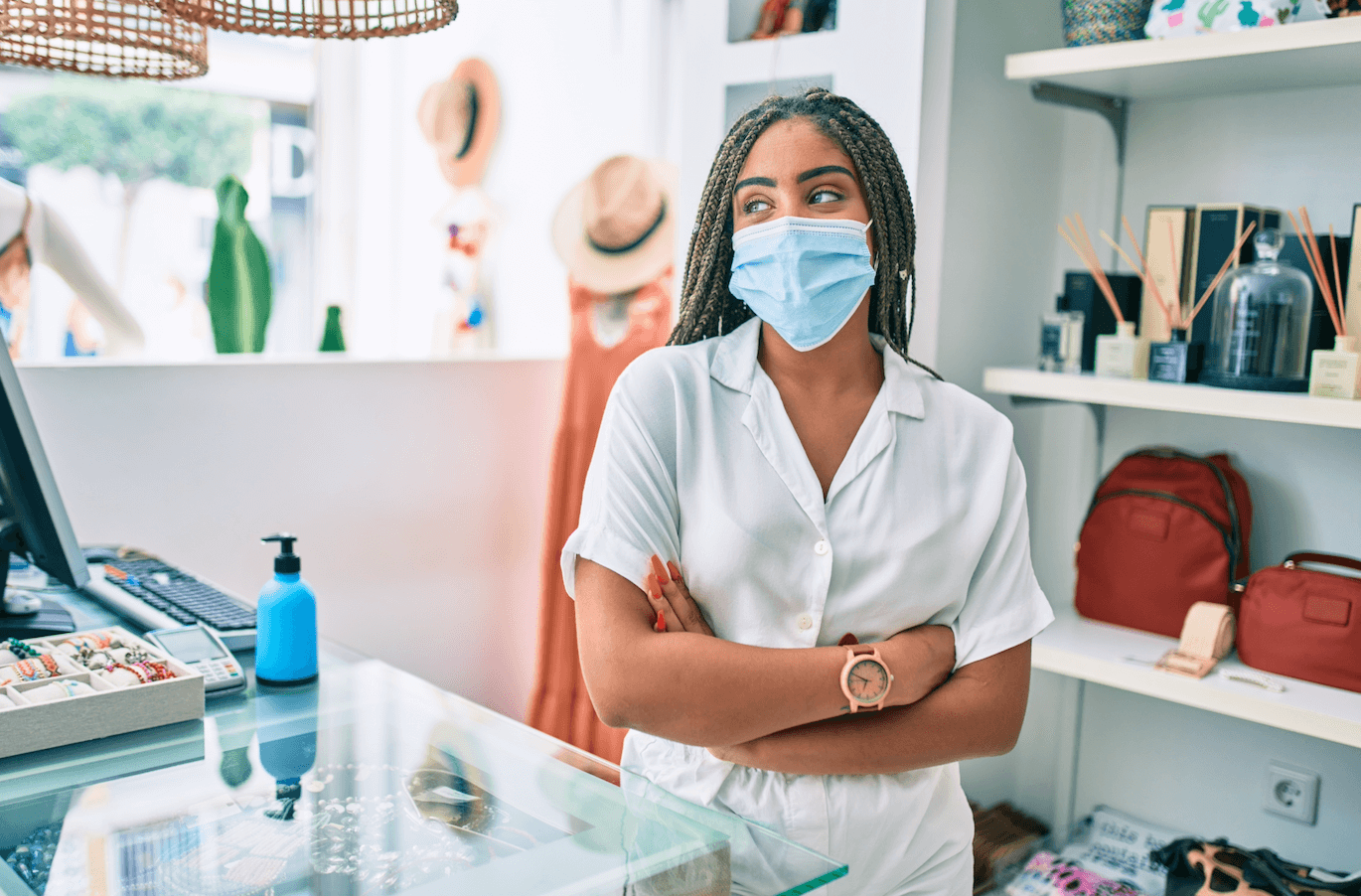 February is Black History Month, and one of the best ways to honor this month is by supporting Black-Owned Small Businesses! Due to the ongoing COVID-19 pandemic, small businesses need your help now more than ever. With the events of 2020 that reminded the nation of the need to fight for racial justice, it is especially important to support black-owned businesses.
Retail Shops
Pandora's Box Boutique
Pandora's Box in Federal Hill has been in business for over ten years and sells cute accessories such as bags, candles, masks, and more. All of the shop's items are unique and whimsical, and there are plenty of options to fit everyone's style!
Drama MaMa Bookshop
Alisa L. Brock is the owner of Drama MaMa Bookshop. Brock began journaling after losing a close friend, and eventually decided to turn her new passion into a business, selling journals, notepads, and other stationery supplies. In addition to her storefront, Drama MaMa products are also sold at various shops throughout Baltimore!
Doll House Boutique
Doll House Boutique in Mount Vernon is one of Baltimore's top boutiques, having won awards for "Best Women's Boutique" and "Best Boutique in Maryland." Natalie Karyl opened the store in 2004 to showcase local brands, including her own brand, Ragdolls Couture. Her brand promotes sustainability in fashion without sacrificing style, so stop by to check out her trendy pieces!
Knits, Soy, and Metal
KSM is known for their soy candles, and they also sell many other homemade goods! Letta, the owner, was inspired by her obsession with The Walking Dead to pick up some new skills and open the store after previously working in real estate as a marketing director. KSM also offers a virtual candle making workshop, so you can learn to make your very own personalized candles!
Food
Midnite Confections
Midnite Confections owners Sandra and Aaron are not just business partners, they are also mother and son! Sandra worked in telecommunications for 25 years before beginning her baking career. Midnite Confections offers 12 cupcake flavors and seven cookie flavors daily.
Crust by Mack
Beginning as a pop-up in 2018, Crust by Mack, owned by Amanda Mack and her husband, Jarrod, has made a big name for itself in just a few short years, now permanently located at Whitehall Market in Hampden. Crust by Mack is known for their Birthday Crust and giving back through partnerships with other small businesses and charity work.
Berries by Quicha
Berries by Quicha is a gourmet chocolate covered strawberry shop owned by LaQuicha Brown. Brown has made custom berries for notable figures, including President Obama and Beyoncé! Valentine's Day orders can be placed until February 10.
Magdalena at The Ivy Baltimore
Philanthropist Eddie Brown has come a long way from growing up in a segregated Florida community. He has been married to his wife, Sylvia Brown, for 58 years, and the two run the Magdalena Restaurant at The Ivy Hotel together. Magdalena is known for their high-end, sophisticated cuisine, being described as a European bistro with a Maryland twist.
Serenity Wine Café
Serenity Wine Café in Locust Point is owned by Nneka Bilal, who previously worked at Pizza Hut for 23 years. Serenity is Baltimore's first self-serve wine bar and has become a Locust Point staple.
Pure Chocolate by Jinji
Jinji Fraser started Pure Chocolate by Jinji in 2012 with her father, Guy. Located in Belvedere Market Square, the chocolate shop is known for creating unforgettable flavors with locally sourced ingredients. Jinji's treats include fudge, bark, pralines, truffles and more delicious goods and are also available at various local cafés and stores!
Drink
Off the Rox Wine
Off the Rox in Highlandtown is known for stocking artisanal snacks, beer, and wine. Tyrekia Jackson and Jeryl Cole were inspired by local craft beer and wine to open a shop of their own in 2017. Off the Rox is currently offering curbside pickup and delivery.
CAnE Collective
Clinton Jackson Alexander, Aaron Joseph, and Ezra Allen are three rum enthusiasts and the owners of CAnE Collective. The three have decades of previous experience in the hospitality industry and sell delicious mixers that go well with any rum drink! Their mixers are sold at various shops across Baltimore.